Numbers Bars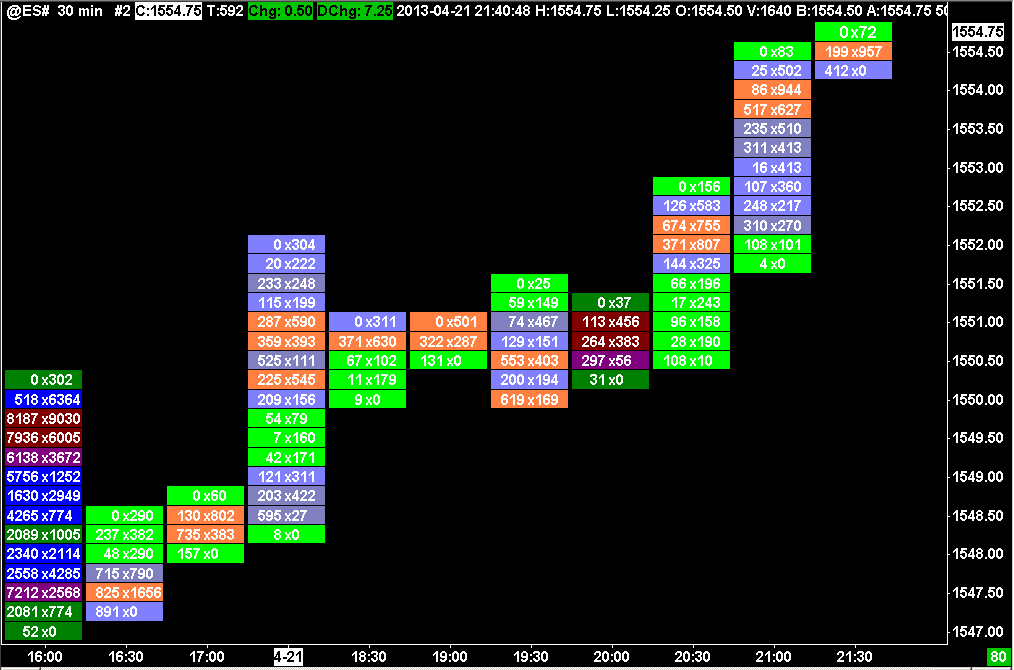 ---
Input Settings for Numbers Bars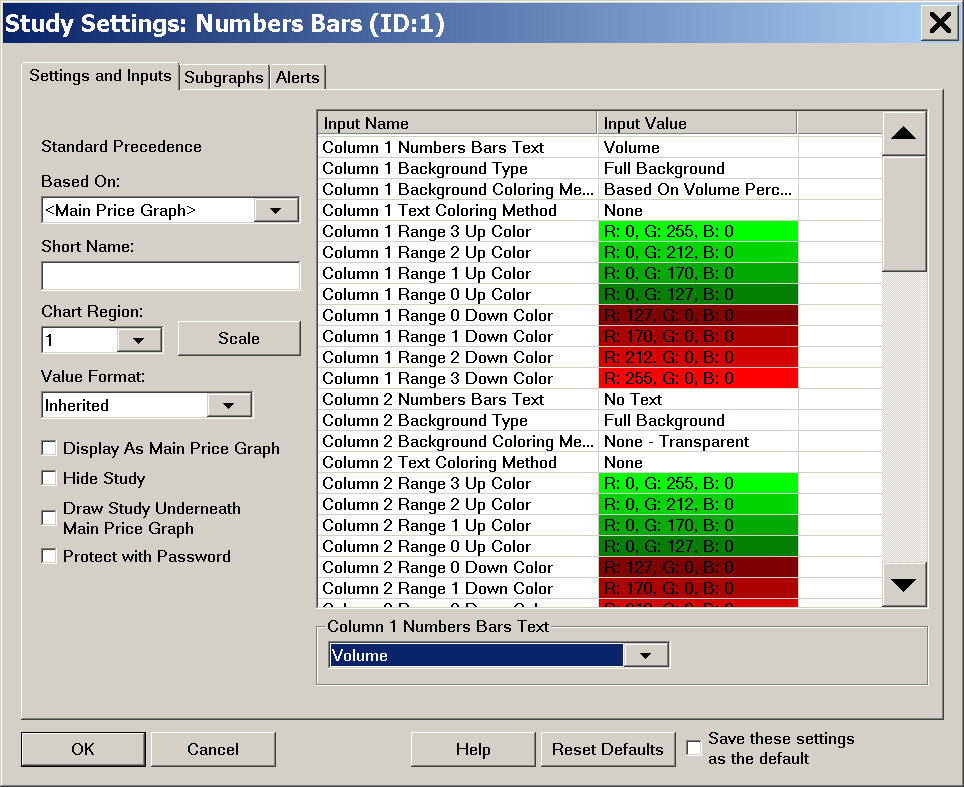 This section documents the study Input settings for the Numbers Bars study. For instructions to modify these Input settings, refer to the Step-By-Step Instructions.
Default Background Color
This input controls the coloring of the Numbers Bars background when neither the Up Color or Down Color would be used due to a Diagonal Comparison that leads to both the Bid and Ask sides at a given price to be non-dominant. Therefore, this will only be used when the Column # Background Coloring Method is set to one of the following values: Based on Diagonal Dominant Side AskVol BidVol Percentage, Based on Diagonal Dominant AskVol BidVol to Volume at Price Percentage, or Based on Diagonal Dominant AskVol BidVol Difference - Actual.
If you do not want to display any data in the situation with a non-dominant Bid or Ask, then set this input to the color black (Red:0, Green:0, Blue:0).
---
*Last modified Sunday, 12th November, 2017.