LMAX Trading Service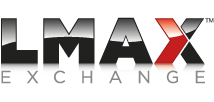 ---
Introduction
Sierra Chart fully supports the LMAX Forex and CFD trading exchange. With this trading service, you have the ability to trade the foreign exchange markets and CFDs (Contracts for Difference), including Gold, Silver, Oil, and many world stock indexes.
Complete and detailed market data is provided along with 20 levels of market depth. This includes real-time streaming data, detailed tick by tick historical Intraday data, and Historical Daily data.
With Sierra Chart you are able to trade the spot Forex markets and CFDs using the LMAX trading exchange. Sierra Chart provides you a high-performance and easy to use trading environment to use with LMAX. Take advantage of clear and easy to use trading directly from the high-quality charts.
There is now a new connection model Sierra Chart uses for LMAX where there are no monthly fees from LMAX, easy connection to LMAX, full support for server-side OCO and bracket orders, and long-term order fill history maintained on the server.
Sierra Chart uses an ultralow latency market data and trading connection to LMAX. Server hardware provided by UltraFX VPS.
LMAX is not available for residents of the United States.
What is Included
Streaming Real-Time Data: Yes.
Streaming Market Depth Data: Yes.
Historical Intraday Data: Yes. Tick by Tick.
Historical Daily Data: Provided through the Sierra Chart Historical Daily Data service.
Historical BidVolume and AskVolume: Yes.
Live Trading Services: Yes. Forex and CFD trading.
Simulated Trading: Yes by using Sierra Chart Trade Simulation Mode
Order Types Supported: Market, Limit, Stop, Stop-Limit.
Server Managed OCO (Order Cancels Order): Yes.
Server Managed Bracket Orders: Yes.
Automated Trading (applies to Live or Simulated): Yes.
Order Fill History: Up to 6 months.
Ultra low latency market data and trading connection to LMAX. Server hardware provided by UltraFX VPS.
Setup Instructions
The first step is to make sure you are on the latest version of Sierra Chart. Update by selecting Help >> Download Current Version. This is an essential step.
If you would like a demo of this service, this is available for two weeks from Sierra Chart by contacting Account Support. Once the LMAX demo account has been assigned to your Sierra Chart account, then continue with step 5. Only 5 levels of market depth data is available during a demo.
Otherwise, you need to have a Live or Demo account with LMAX. You will need a standard LMAX Web Client or API account. Either one will work. You can have an account directly with LMAX or through one of their Introducing Brokers:
Start an Account Support Ticket and give us your Live or Demo LMAX Account ID (This is a numeric number. Not your LMAX username.) and request it to be used with the Sierra Chart LMAX order routing connection. Provide your full name. You can write: "My LMAX account ID is (number) and I request that it be allowed to be used on the Sierra Chart order routing connection. (Full name)".

We will then make this request to LMAX, they will verify it and allow the account to be used with the Sierra Chart order routing connection.
In the Service list box select LMAX Demo Trading - DTC or LMAX Live Trading - DTC depending upon whether you will be using your Demo or Live account.

Set the Time Zone setting to the time zone that you want times displayed in.
Set the Intraday Data Storage Time Unit to what you require.
Press OK.
Connect to the data and trading servers by selecting File >> Connect to Data Feed on the menu.
If there is any connection error, it will be displayed in the Sierra Chart Message Log. Review all of the steps above if you have trouble connecting. Select File >> Disconnect to prevent further connection attempts before reviewing the steps. Select File >> Connect to Data Feed, to try connecting again.
If you want to use server-side OCO and bracket orders, then enable Global Settings >> General Trade Settings >> Use Server-Side OCO and Bracket Orders.
To open a Historical chart, Intraday chart or Trading DOM, select File >> Find Symbol on the menu. Select a symbol in the Forex list and press the appropriate button. Only the symbols listed in the Forex list are LMAX symbols. These are the symbols which can be traded.
Continue with step number 3 on the Getting Started documentation page.
Order Quantities
When setting the Order Quantity for any symbol through the Sierra Chart Trade Window Quantity setting, or the Trade Mode Box at the top left of a Chart or Trade DOM, a quantity of 10, is equivalent to an LMAX quantity of 1.
A quantity of 1 entered within Sierra Chart, is equivalent to LMAX quantity of 0.1.
As of version 1118, for CFDs, the above rules also apply. No longer will a quantity of 1 equal 1 for a CFD. A quantity of 1 for a CFD now equals .1.
For Forex pairs, a LMAX quantity of 1 is equivalent to 10000 currency units on the LMAX exchange.
Symbols
For a list of symbols you can use with the LMAX Trading Service, select File >> Find Symbol in Sierra Chart. All of the Forex, Futures and CFD's are listed. If you do not see up-to-date futures contracts listed, let us know.
With Intraday charts you can append -BID or -ASK to the symbol when opening it from File >> Find Symbol. When you do this, real-time data received, not historical data, will always draw the Bid or Ask price respectively rather than the average of the Bid and Ask. These symbol suffixes cannot be used with Historical daily charts. For a description of all of the suffixes, refer to Recording Modes.
Keep in mind if you do not use the symbol suffixes, -BID or -ASK, you will always still see the current Bid and Ask displayed in a chart along the top line of the chart or you can enable Trade >> Draw DOM Graph on Chart, to get the Bid and Ask lines graphically drawn on the right side of the chart. Or you can enable Chart >> Show Bid and Ask Lines to get the Bid and Ask lines also drawn on the chart, but with less detail.
How Current Trade Positions Are Determined
The current Trade Position Quantity and Position Average Price for a Symbol and Trade Account being traded on the LMAX exchange is calculated by Sierra Chart from order fills received in real-time and the historical fills downloaded from the trading server.
The LMAX system does not provide over a FIX connection, which our order routing server uses, the Quantity and Average Price as individual values for Trade Positions you are currently carrying.
The Sierra Chart trading server maintains order fills for Symbols and Trade Accounts from order fills received in real-time over the FIX protocol connection. At least 6 months of fills are maintained.
Since LMAX does not provide Trade Positions data, the Trade >> Trade Orders and Positions >> Positions tab will not show the current Trade Positions.
You need to refer to the Trade >> Trade Activity Log >> Trade Stats for Charts tab instead for the Open Quantity for each Position. This very same Open Quantity is displayed on the Trade Window of a chart and Trade DOM.
If in the unlikely case there are any missing order fills which make up the current Position for a Symbol and Trade Account, then the Trade Position Quantity and Average Price reported by Sierra Chart for a symbol will be incorrect.
The solution to this is to follow the instructions in the Using Order Fill Calculated Trade Position Data for Independent Position Tracking section to control the starting Date-Time of the order fills that the Trade Position data for a particular Symbol and Trade Account is calculated from. Skip the step for using the Order Fill Calculated Trade Position Data since this is already the case when using LMAX.
Basically what you need to do is enter the starting Date-Time for the order fills that make up the current Trade Position for the Symbol and Trade Account, in the Chart >> Chart Settings >> Advanced Settings >> Order Fills Start Date-Time boxes.
Order fills are held in the Trade >> Trade Activity Log. You have the ability to Insert and Edit order fills through the Trade >> Trade Activity Log >> Edit menu.
To ensure that Sierra Chart maintains all of your order fills and does not miss any, make sure that Trade >> General Trade Settings >> Number of Days to Save in Trade Activity Log is set high enough.
Technical Support
Technical support for Sierra Chart is provided by Sierra Chart. If you have any issues with your trading account or with orders, contact LMAX. Sierra Chart cannot help with any urgent order issues.
Modification of Stop Orders
The LMAX FIX server does support Stop orders. However, it does not support the modification of stop orders.
When you modify a stop order in Sierra Chart when using LMAX, the Stop order is first canceled and upon confirmation that Stop order is canceled, a new order is submitted with the specified quantity and price when the order was modified.
This cancellation and sending of an order is indicated in the Sierra Chart Trade >> Trade Activity Log >> Trade Activity tab.
Understanding How Server-Side OCO and Bracket Orders Are Implemented
With LMAX, server-side OCO (order cancels order) and bracket orders are supported when Global Settings >> General Trade Settings >> Use Server-Side OCO and Bracket Orders is enabled in Sierra Chart.
The management of these orders is performed on the Sierra Chart trading server connected to LMAX.
These types of orders are very reliably handled using the very same logic that the Sierra Chart instance you are using uses if it had a direct connection to LMAX.
However, it is important to understand that in the rare event that the Sierra Chart trading server were to encounter a problem or lose connectivity to the LMAX trading server, the transmission of the Attached Orders (child orders) of a parent order to the LMAX server when the parent order fills, or the canceling of one of the orders in an OCO order, or the reducing of the quantity of one of the orders in an OCO order if there is a partial fill of the other order, cannot happen.
When the connectivity is restored to the LMAX trading server, if an order that is in an OCO group no longer has its sibling order because that sibling order has either been filled or canceled, then it will be canceled. And if the Attached Orders which are part of a bracket order (a parent order with Attached OCO Order) no longer have a working parent order, they will be canceled as well unless they were already transmitted to the LMAX trading server and put into a working state before the loss of connectivity.
This above handling is identical to how Sierra Chart handles these conditions if it were to have a direct connection to LMAX.
Differences Between LMAX Live and Demo Data Feeds
LMAX provides two different data feeds.
For Live trading accounts they provide a live data feed which is the actual market data.
For their Demo trading accounts, they provide a Demo data feed which is not actual market data and will not exactly reflect the Live market data update frequency as it is running under a pricing robot.
In our experience, when the market is active there are significantly less price updates with the Demo data feed compared to the Live data feed. When the market is less active, the price updates could be the same or the Demo data feed could have a higher number of pricing updates compared to the Live data feed.
When using Sierra Chart with LMAX, the historical price data is downloaded from the Sierra Chart server and is based upon the Live data feed. Therefore, when you are looking at the volume per bar for the historical data downloaded from the server, the volume will most of the time be much higher compared to the bars created in real time when using the Demo data feed.
After switching from a LMAX Demo account to a Live account, to correct the data in the chart where there is lower volume, scroll the chart back to where the low volume begins, right-click on the chart before the chart bar where the low volume begins and select Delete and Download Data.
Accessing Orders through LMAX Trading Interfaces
Orders entered from Sierra Chart when using one of the supported LMAX trading Services in Sierra Chart, whether a DTC or direct connection, will be visible through the LMAX trading interfaces and can be modified and canceled through those interfaces. The only exception to this is Attached Orders.
In the case of Attached Orders, they will not be visible in the LMAX trading interfaces until the parent/main order has filled. At that time they will be visible and can be modified and canceled.
---
*Last modified Tuesday, 07th February, 2017.